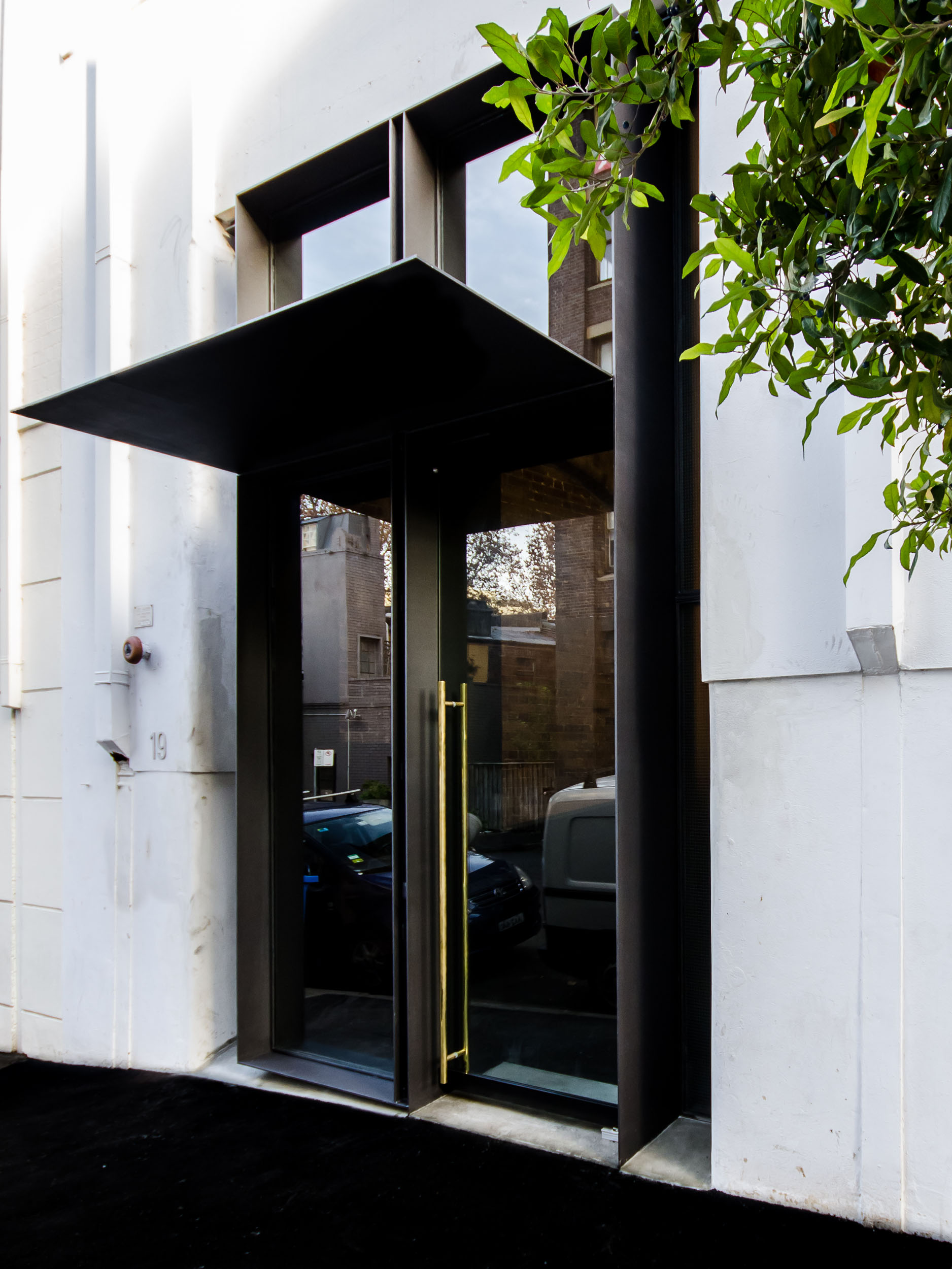 19 Foster
Completed I June 2014 I Photography by John Matiloski

Another opportunity to extend the storytelling capabilities of an inner-city warehouse, a primary decision to relocate the entrance to a quieter backstreet was central to the property's regeneration.
Further internal augmentation to the layout saw the reconnection of the basement to upper levels – the space stripped back to reveal attractive, original brickwork, high ceilings and generous floor space.
Today it stands as a celebrated example of a Surry Hills conversion – offering matching industrial-luxe office spaces spanning five levels.